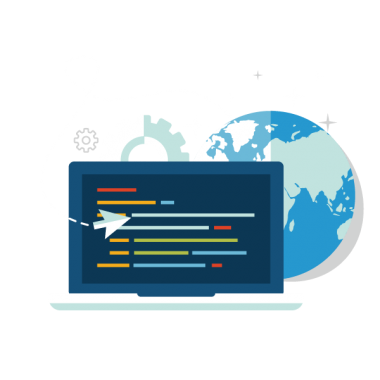 Our team of highly competent web developers will stop at nothing to help you achieve your business goals and reach your full potentials. Let us help you parade your brand online to bring you in contact with more leads and generate more sales for you.
With our dedicated efforts and support, not only will your website rank higher search engines, but you will also have a website that actually offers a smooth, seamless and the best possible experience to the users. This requires a comprehensive approach to web development right from the coding and the mark-up to the design and content itself.
Our range of services includes e-commerce sites, full-fat websites, intranets, extranet, platforms, portals, information hubs, software solutions, native and hybrid mobile tablet apps, Facebook applications, gamification creative and build, or just simply that serves as an online portfolio to display your services.
E-commerce Solutions
We are fully equipped to support your e-commerce goals with a dynamic ecommerce website and shopping cart software. Our solutions are straightforward to manage, and we have lots of tremendous success in this regard.
CMS, WordPress, Drupal
We are very proficient with content management systems (CMS) which will allow you effectively manage your site content with ease. If you work better with Wordpress or Drupal, we also have very outstanding solutions to work with.
Intranets/Extranets
Develop customized solutions for intranets and Extranet with our skillful team at Geo digital Agency. Sharepoint integration and knowledge management systems are also part of our range of technical expertise.
Facebook Applications
Geo Digital Agency is a reputed as a leading application development company with bespoke offerings in Web, Mobile, and Facebook App Development services.
Email Marketing Solutions
Our Email Marketing Solutions consist of world-class email marketing software designed to create, send and track email campaigns guaranteed to yield the best results in customer engagements.
PHP and JS Development
Geo Digital Agency provides premium software development services in: PHP, Drupal, Python, JavaScript/ jQuery, and other high-demand modern technologies.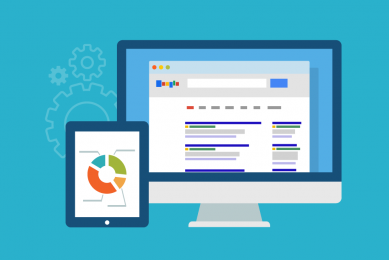 This website achieved Google ranking in four months: Ranks #1-#3 for keyword "Opertray"
12
Websites for TOP 500 companies
17
Complex intranets for corporations
97
Popular Facebook applications
74
E-mail marketing strategies
36
Experienced Web Development Ninjas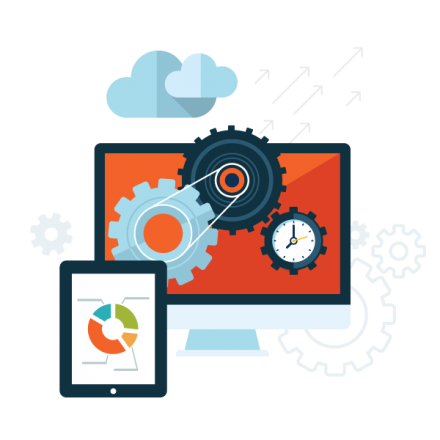 Cross-platform and responsive web development
We provide rigorous testing for all major device types as well as browsers and operating systems before we launch your new website and sign-off the project. Testing is performed both as a user and as an administrator to ensure your site is modern and responsive.
Secured testing environment for your web project
We use complex content gathering tools that allow visualizing content in terms of site architecture, to which we'll make changes within your team before it goes live. Also, you have access to a secured staging or testing environment of your site which is hosted on our servers during the process of your creation.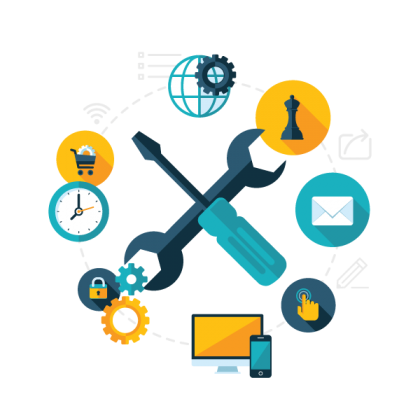 Tell us about your project
Let us help you get your business online and grow it with passion
Harness the full power of open-source frameworks, contact us and get a bespoke content-manageable website that suits exactly your needs and requirements.
"In a very competitive world, finding the right clients is crucial for our business, and thanks to Geo Digital Agency and their SEO service, we are well positioned for our services in our local area." Juliana Marin
Your Payroll Solutions
"We were looking for a very well designed website that would show our true values. Geo Digital Agency was able to deliver a high quality product in a short time frame and we are very grateful for that." Juan C Escobar
Direct Capital Funding
"They delivered a professional platform were clients were able to filter the cars we sell, making our clients happy and making us very happy too." Romeo Perez
Dealerxplorer.com