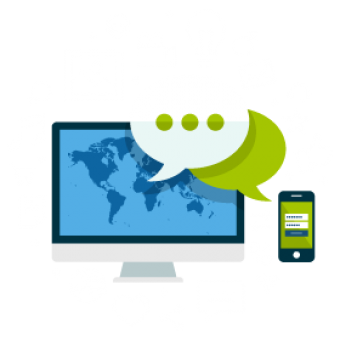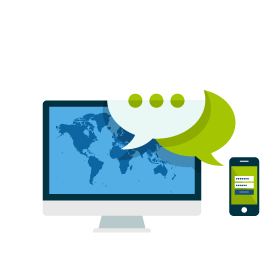 Social Media Marketing Services
Our top development strategy is heralded with a robust social media strategy approach. Social media connects people with minimal efforts, and it remains one of the cheapest and most effective ways to reach out to existing customers and trigger a new relationship with new ones.
Our experts at Geo Digital Agency offers a full SEO package which includes establishing a clear business objective, identifying your target audience, creating engaging and interesting contents to keep your customers informed and entertained. All these efforts will help to fully integrate your social media with other aspects of your digital presence.
We will marshall our Social Media Marketing strategies specifically to suit your brand and your audience. Our services include consistent support for fully managed social programs, content planning and curation, blogger outreach and even visual contents. This will attract new customers and in turn boost sales and profitability.
Geo Digital Agency's Social Media Services also allows you to exponentially increase the awareness for your brand, products or services. Social Media Marketing is crucial in encouraging user-generated content from popular platforms such as Facebook, Twitter, Instagram, and others. The results of Social Media Advertising are usually gauged in the number of retweets, shares, comments, likes, and views.
Brand Monitoring
Brand monitoring involves monitoring various channels to find mentions of your brand and assessing what is being said about it. Geo Digital Agency is adept at helping you improve and track the reputation of your brand. This will let you have an ample idea of how people perceive your brand and services.
Social Media Contests
Many brands have successfully used social media contest to excite and engage their customers. Social Media giants such as Facebook, Twitter and Pinterest have provided several features that will allow brands to share different contents geared establish positive contests and interactions with your customers.
Social Media Management
At Geo Digital Agency, we know that your customers can tell if your social media strategy feels robotic. That is why we bring a personal touch to social media management and impress it on the minds of your customers that they are connecting with real people who deliver value.
Setup & Custom Profile Design
Our experts at Geo Digital Agency will help you create unique and customized Social Media Profiles published with premium contents that will captivate the attention of your brand and spread your influence.
"In a very competitive world, finding the right clients is crucial for our business, and thanks to Geo Digital Agency and their SEO service, we are well positioned for our services in our local area." Juliana Marin
Your Payroll Solutions
"We were looking for a very well designed website that would show our true values. Geo Digital Agency was able to deliver a high quality product in a short time frame and we are very grateful for that." Juan C Escobar
Direct Capital Funding
"They delivered a professional platform were clients were able to filter the cars we sell, making our clients happy and making us very happy too." Romeo Perez
Dealerxplorer.com
Tell us about your project and start the transformation
Our team can help you unlock the full potential of your social media marketing, SEO and online publicity!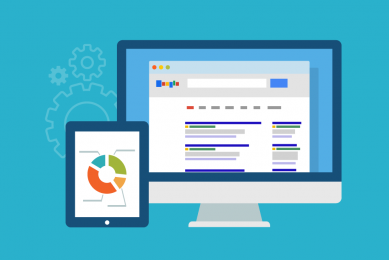 This website achieved Google ranking in four months: Ranks #1-#3 for keyword "Opertray"